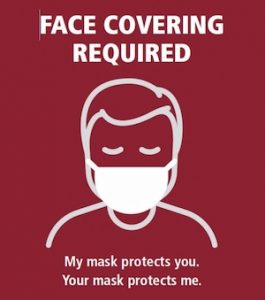 From Friday 10 December, face coverings will be required by law in most indoor settings, including places of worship*.
Therefore, in SS Peter and Paul (Chingford Parish Church), and All Saints' (Old Church) face coverings must be worn* whilst inside the buildings. An exemption is permitted for singing.
In the Vestry Hall and Church Hall, in line with government guidance, face coverings must be worn*.
*You do not need to wear a face covering if you have a legitimate reason not to. This includes (but is not limited to): young children under the age of 11; not being able to put on, wear or remove a face covering because of a physical or mental illness or impairment, or disability; if putting on, wearing or removing a face covering will cause you severe distress. There are also exemptions in venues where it is not practical to wear one, such as when you are eating, drinking or singing.
Congregational singing is allowed.
We continue to maintain a number of Covid mitigation measures, including the provision of hand sanitiser, and making sure heavy traffic parts of the buildings are kept clean.
You are no longer required to seat 2m away from others, although you may wish to space yourself from others and we ask you to respect the wishes of others for space when you choose where to sit.
Please take this legal requirement very seriously: at the moment regulations allow us to go ahead with our plans for services and events over Christmas, but only if we are able to keep the rate of transmission and infection low.
Think of the good of others, think of the good for yourselves.