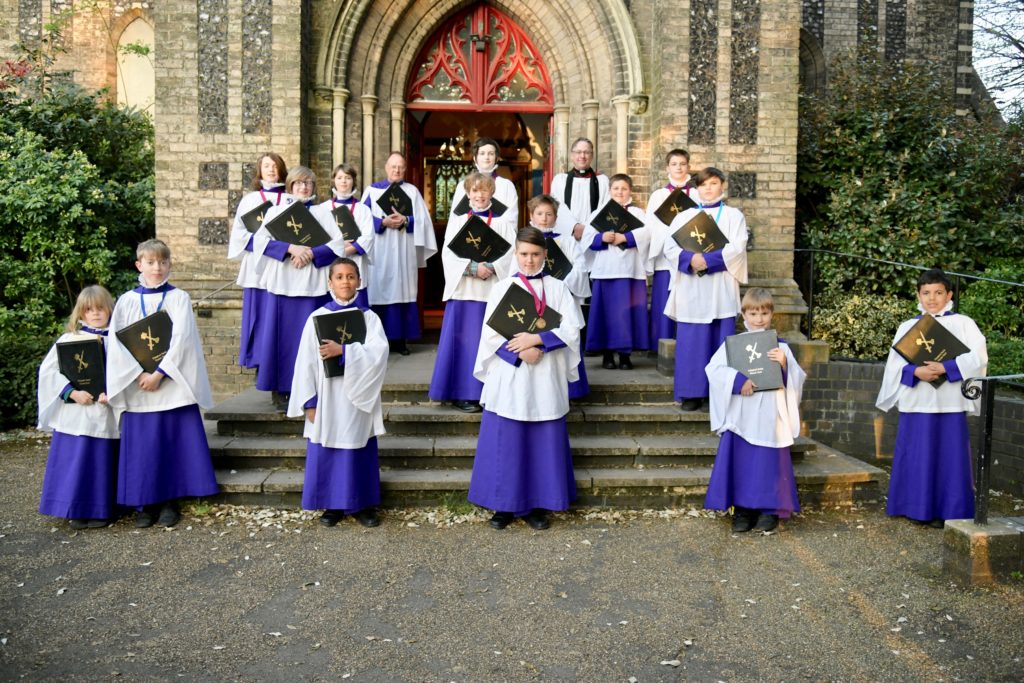 The choirs of Ss. Peter & Paul's Church in Chingford returned to sing at the Church on
Sunday 25 April 2021, following the recent lockdown.

The renowned choirs, which consist of a boys' choir, a girls' choir, a men's choir and The
Chingford Singers (a womens' choir), sing at a very high standard, performing regularly at
cathedrals all over the country and indeed, internationally. Sadly lockdown has meant that
singing could not take place in person at the Church in recent months.
However, the choirs did not let COVID-19 stand in the way of their music making and

continued to sing together via online recordings at home, which were edited together to
provide music for the online worship which was broadcast by the Church. A recording by
the choir of John Rutter's The Lord Bless You and Keep You, has clocked up over 10.6k
views since it was uploaded online in June 2020.

To keep the spirit of the choir alive during the first lockdown each of the choristers, both
children and adults alike, filmed themselves catching and throwing a white toilet roll, which
was edited together as a short video 'Toilet Roll Challenge' which was posted online and
has been viewed more than 1,140 times. This video is sure to become an interesting
piece of the Church's history, marking life throughout the COVID-19 pandemic. It
demonstrates well how communities have strived to stay connected. The online
recordings are testament to how the music continued to thrive even when the choirs were
prevented from physically singing together.

Choristers have continued with their musical training at home, and when restrictions have
allowed, in person, with chorister Henry Huggins achieving his Bishops' Chorister Award
last November. Henry was presented with his award in person at the Evensong service on
Sunday 25 April.

The BBC recently featured the Parish Church Choir on their Breakfast programme on
Easter Sunday, which told the story of how choirs have coped and adapted throughout the
pandemic.

Now the choir are back rehearsing and singing at the Sunday services and they are busy
preparing for a busy year touring cathedrals throughout the U.K. With a tour as the visiting
choir planned at both Winchester and Durham Cathedrals in the summer, and a return visit
to sing at St. Paul's Cathedral in London later in the year.

If you may be interested in joining the choirs, please contact Director of Music, Mike
Emerson on 020 8529 6092. The choir are particularly hoping to recruit new primary
school-aged children. No experience is necessary. Joining the choir provides a high
standard of musical education. There are no fees to pay, indeed the children themselves
can earn money singing. Most importantly of all singing in the choir provides many unique
opportunities to sing at prestigious locations all over the world, as well as a sense of
belonging to a vibrant, musical community.