TWO EVENTS TO PUT A SPRING INTO YOUR EARLY SUMMER!!
GREAT SUMMER AND ROYAL WEDDING BASH at Ss Peter & Pauls   Sat May 12th 12pm-5pm
Join us in this amazing celebration where there'll be something for every member of the family. We'll have activities for both children and adults including a variety of refreshments, activity area, traditional British party games, crafts, face paint, fancy dress competition and much more.
Don't miss Chingford's coolest traditional British party to celebrate not only The Royal Wedding, but also the Queen's 92nd official birthday! Let's party together with a bbq, cakes, a bar and great music to dance to.
Help us have an unforgettable Saturday with a great atmosphere where we all get to spend time with our families, neighbours and who knows, maybe meet new people.
COFFEE MORNING AND PLANT SALE  at All Saints   Sat May 26th 10am-2pm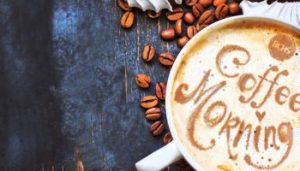 At the Old Church some OLD SCHOOL.
A church coffee morning to rival the best.  Cake, Cake, Cake, plant stalls, Bric a Brac, Fair Trade Shop, and… did we mention the cake?
Two days full of community spirit  to come together and MAKE CHINGFORD GREAT AGAIN!