**

  CONGRATULATIONS ALL

 **
It was great to welcome Aleta, (reluctant in the photo!), Edward, Sarah, Alex, and Cherie, Claudette, and Sylvia as confirmands and newly received into the Church of England.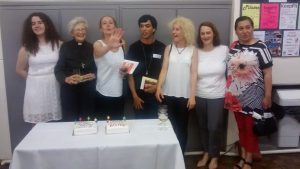 Please pray for them and for Ayesha
and Bisrat

who were not well enough
to join them on the night.