YOU ARE INVITED TO A SERVICE TO MARK
INTERNATIONAL BABY LOSS AWARENESS WEEK
ON SUNDAY 14TH 3PM 
at St Peter & St Paul's, Chingford
https://www.eventbrite.co.uk/e/wave-of-light-a-service-marking-baby-loss-awareness-week-tickets-49883697482
THE LOSS OF A CHILD is one of those things not understood by most
your life, which seemed so free and easy, now stops being able to coast.  Each day, each hour, each minute, each second pass by so very slow
and the pain and hurt and trauma you feel, just seems unable to go.  You had looked at the new horizon, so full of hopes and dreams but in a matter of seconds, your life just filled with screams
 Screams of pain, screams of hurt, screams of Why God me? A depth of despair and trauma, too painful for the world to see.  You are faced with a sea of questions and terms that just seem to confuse And no-one seems to know the answer of why you had to lose.
Its at this stage that you need the support of those closest to you
but often as people don't truly understand, words of comfort are far too few.  You see baby loss is one of those subjects, that few people want to mention
They think it will hurt or may cause offence, so decide to avoid the tension
 But others ignoring your loss, does not stop the tide of your grief
and the devastation that you are living with, without a moment of relief and the world around you moves on, as if your life was never shattered
And all you want the world to do is say that your baby mattered
That the weeks, months, years of their life were as important as yours & mine
and that the difference that they made will be remembered for all of time.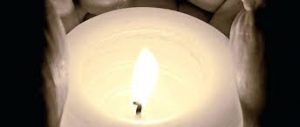 Join us as we name, remember, and pray for those who we have lost.  Children of any age. 
You are most welcome.